Chocolate Tasting Sessions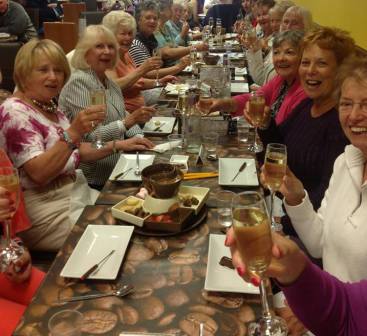 Chocolate Tasting Session Ref: ChocTasting
Chocolate Tasting Sessions can be held during the daytime or any night of the week in our Chocolate Cafe.
Chocolate tasting session

Minimum 10 people, maximum of 60 people

It is possible to hold Chocolate Tasting Sessions for larger groups, however, this would need to be held at a larger venue.
Ask for details about our Corporate Chocolate Tasting Sessions
What's included:
A glass of Bubbly
Learn the process from Cocoa Bean to Chocolate Bar
Learn the 3 different species of Cocoa Tree
Learn the five senses of Chocolate
Learn how to taste Chocolate
See Real Cocoa Beans. Taste Cocoa Nibs, then onto what we know as Real Chocolate from the different growing regions of the world!
Answers to frequently asked questions
*This tasting session lasts up to one hour
*Prices are per person
*Option of having a Chocolate Fondue after the event at an additional cost
Price: £20.00 (Including VAT at 20%)