Reasons To Visit Our Chocolate Cafe Restaurant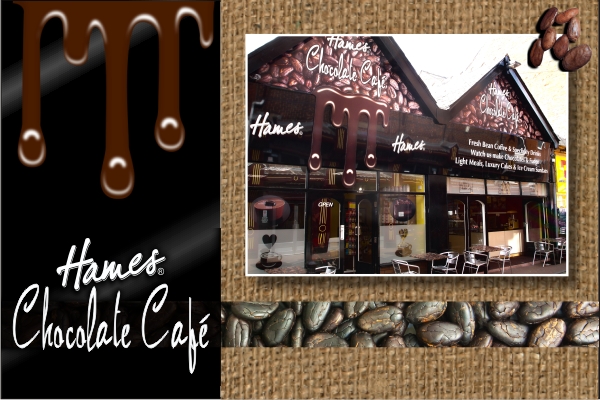 If you are looking for one of the most decadent experiences of your life, you will want to visit our chocolate cafe restaurant. In this article, we will be going over what makes us stand out and why you should check us out.
Reasons To Visit Our Cafe:
1. Reviews.
If you are looking for a place where you will be guaranteed an amazing experience, you are not going to be disappointed. Check out the reviews that we have across the web and you will see that we have some of the most stellar feedback from our customers. We know how important it is to provide good food and a good overall experience and we pride ourselves on doing just that. If you are hesitant, simply check out reviews and let them speak for themselves.
2. Location.
We offer a convenient location that is easily accessible. You shouldn't have trouble getting to our location and you will be able to get to it hassle-free.
3. Pricing.
If you are aiming to find great food at affordable prices, you have come to the right place. We strive on offering the most affordable prices without sacrificing quality. We know how important it is to provide the best possible value to our customers and we are able to do just that with our excellent menu of high-quality ingredients but affordable prices.
4. Customer Service.
No place is complete without good customer service staff. We train all of our employees to provide the very best customer service to each and every one of our customers. We know how important it is to provide the best possible experience for each of our customers and we know how much customer service plays a role in providing it. Because of this, we really focus on ensuring that each customer experience is stellar through a friendly and attentive waitstaff. You are not going to be left wishing that you had better customer service when you choose to visit our restaurant.
5. Great Food.
You are simply not going to be able to find a place that offers a diverse and high-quality as our menu. We know that every customer is unique and that everyone has different tastes. This is why we pride ourselves on offering some of the best and most diverse selections that you will find anywhere. You are not going to be wishing for more options when you check out our menu as it is completely packed full of satisfying staples.
There are so many reasons you will want to check us out. We strive on providing our customers with the best possible menu selections and the highest quality ingredients. We also know how important the experience is and we know how much proper customer service plays a role in it. Therefore, you don't have to worry about having a poor experience when it comes to dealing with our waitstaff as they are highly trained and very friendly. We truly believe that we offer one of the best values that you will find anywhere.
Our chocolates are produced on our own chocolate biscuit production line provided by Apexmeco.
Because of its high fat and sugar content, chocolate receives a lot of poor impressions. But studies have shown it's not all bad in fact chocolate has benefits. Discover the sweet mysteries of Chocolates in this link.