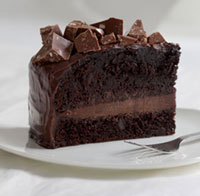 The theme of Hames Chocolate Cafe is indulgence:
We offer: 
Fresh Bean Coffees, our coffee is made up of 100% Arabica Coffee Beans
Real Hot Chocolate, made with our own blend of chocolate
Specialty Drinks, from Icecream, Shakes to Frappes, to Real Fruit Smoothies and more. Boozy Speciality Drinks are also available.
Icecream Parlour, Choose from one of our fabulous Icecream Sundaes, we make our hot fudge sauce from scratch using our own blend of chocolate.
Cheesecakes, including our favorite, Finest Cheesecake with Strawberries and finished off with a white chocolate drizzle
Waffles – Served warm, choose your toppings including real milk chocolate and lashings of whipped cream.
We realize that life is not always sweet so we also offer a range of Light Meals including a Full English Breakfast and a range of Lunch options ask about today's menu.
Specials Boards- See the specials board for today's special featuring items such as Smoked Salmon and Cream Cheese Sandwiches, Hot Sandwich of Roasted Pepper, Red Pesto and Brie, Chocolate Fondue with Fresh Fruit, Shortbread, Mallows, and Fudge.Champagne and Chocolate Strawberries, Hot Chocolate with Baileys, Chai Latte.